printable version
Why Electrical Contractors Should Include Backup Power In Projects
July 2022
Power supply and protection

By George Senzere, Solutions Architect: Secure Power, Schneider Electric.
The South African power grid comes with unpredictability and sometimes volatility. And as we all know, a less reliable network results in more frequent outages, which directly impacts commercial and residential communities.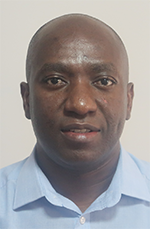 George Senzere.
It is difficult to accomplish anything in the modern world without electricity. And with many organizations following a hybrid working model, backup power has become non-negotiable. To this end, backup power supplies such as inverters should therefore be part of the proposals of electrical contractors when bidding on a business project or working on a residential contract.
Adding an inverter to your quote is relatively simple and you can do the installation yourself. If you need help planning and sizing the best UPS for the job, you can work with a reputable brand UPS distribution partner to select and offer the right option. For large installations, Schneider Electric works hand-in-hand with its distribution partners to ensure that your UPS installation is done correctly and to the highest standards.
Moreover, if an inverter is not requested in a project, you can recommend it as an additional added value for your electrical upgrade or installation points. Here are some important points that should be part of your proposal:
• What are the short and long term financial impacts on the business in the event of a power outage?
• What would be the impact of an outage on the customer's operations?
• Do personal safety risks increase in the event of a power outage?
• What is the downtime cost of a production machine?
By providing UPS technology, you can extend the reach of your services through long-term contracts that also include UPS maintenance and remote monitoring. Most of Schneider Electric's large industrial UPSs have data capture and monitoring capabilities to optimize their health and performance.
Additionally, you can provide monitoring services or contract a vendor, such as Schneider Electric, to monitor backup operations while maintaining contact with the customer. Essentially, as an electrical contractor, you can expand your services by moving into the managed service provider space and thereby increase your business margins.
Installation, as well as post-implementation follow-up and maintenance services, will keep you in touch with the customer for the long term. You can use these services as a differentiator from other contractors, ensuring you can foster a lasting and mutually beneficial relationship with your client.
Ultimately, by offering a backup solution such as UPS, you show initiative and foresight in protecting your customer's valuable assets and productivity environments.


Credits)
Further reading:
Hitachi and Petrofac join forces in offshore wind

Electrical Energy & Protection News
The collaboration builds on the complementary core technologies and expertise of both companies, and covers high-voltage DC and AC solutions.
Read more…
---
Trafo will showcase its flexibility at Electra Mining 2022

Electrical Energy & Protection News
Given the varying nature of operating conditions from mine to mine, the company will use the event to demonstrate its ability to tailor solutions to specific site and customer needs.
Read more…
---
Power supplies with EtherCAT interface
Beckhoff Automation Power Supply and Protection
In the case of system monitoring, important operating parameters such as output current and voltage are transmitted in real time and continuously updated
Read more…
---
Fuel for the future
Omron Electronics Editor's Choice Power Supply and Protection
In the coming years, hydrogen propulsion systems will find themselves in many different application scenarios, such as transportation, heating, and power generation.
Read more…
---
Reinforced polymer infrared windows
R&C Instrumentation Power Supply & Protection
By facilitating closed-panel inspections, the use of IR windows eliminates 99.9% of arc flash triggers and completely eliminates injuries caused by accidental human contact with energized equipment during infrared inspection. However, polymer enhanced IR windows are superior to CaF2 crystal windows.
Read more…
---
Stationary Battery Basics
Electrical power and protection Comtest
There is so much terminology related to stationary batteries and it's hard to know what it all means. This is the difference between jars and straps.
Read more…
---
Compact installation connectors up to 20 A
Phoenix Contact Power Supply and Protection
The new PRC 20 compact installation system from Phoenix Contact transmits currents of up to 20 A. The system is suitable wherever there is little space available for power distribution.
Read more…
---
Narrow power supply with high power density
Phoenix Contact Power Supply and Protection
The new slim generation of Uno Power power supplies from Phoenix Contact is distinguished by its simple system diagnostics via the DC OK LED and the switching relay contact. The high power density makes the power supplies the solution for industrial applications with limited space.
Read more…
---
Gain visibility into your electrical substation operations
RJ Connect power supply and protection
The main dilemma is that many RTUs, HMIs, Ethernet switches and intelligent electronic devices (IEDs) installed in substations come from different vendors.
Read more…
---
Pure sine wave inverters up to 3200 W

Power supply and protection
The new Mean Well units set themselves apart from consumer products by embracing industrial-grade reliability, safety and quality.
Read more…
---