Vandalia, Ohio – Andrew Casey Electrical Contractors installs Loop Level 2 EV Chargers, a system that uses a 250V circuit, which delivers more power to the battery in less time. Unlike Level 1 chargers, Level 2 chargers reduce the 18-hour charging session to just 3 hours, reducing reliance on public charging stations.
The station is ideal for use in private single-family, multi-family, commercial and municipal residential properties. A home charging system could mean the complete elimination of public charging stations and also offers a dedicated socket used only for this purpose. This helps minimize the impact on the environment by driving a cleaner vehicle and also avoids using public chargers and sharing chargers at home.
Level 2 chargers make life easier and driving an electric car more enjoyable due to their convenience. They can be installed in the garage, carport or somewhere near the driveway where the car can easily access the charging port.
Andrew Casey Electrical Contractors offers the best electric vehicle charging technology from Loop. The system has flexible mounting options and fast charging solutions and also uses the latest technologies. They offer free quotes, competitive offers on all electric vehicle charging solutions and some of the most affordable prices. Dayton's only Loop EV partner offers a 5-year warranty on workmanship, and their exemplary services are backed by verified 5-star reviews from their satisfied customers.
As one of the most trusted and reliable electrical contractors, the company hires only electricians who are experienced in the EV charger installation process and any other related services. Their experienced specialists install electric chargers correctly the first time, ensuring many years of trouble-free use.
The company spokesperson had this to say about the service: "We are honored to be the only Loop EV Charger Installation Dayton partner, which speaks volumes about our top-notch electrical services. In return, we continue to provide advanced services and excellent customer service to all of our customers. Contact us today and enjoy fast, affordable and quality service.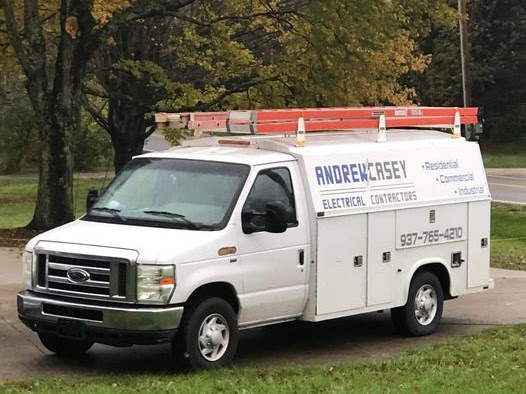 Andrew Casey Electrical Contractors is the go-to contractor for electrical work in the state of Ohio. The contractor has been serving Dayton residents for many years. They offer various electrical solutions, such as installation of new electrical systems, repairs, electrical upgrades to energy efficient systems, LED lighting, and more. They serve customers within a 30 mile radius of their Dayton headquarters and also travel to Cincinnati and Columbus for industrial and commercial projects.
Andrew Casey Electrical Contractors is located at 211 Kenbrook Dr Suite 5, Vandalia, Ohio, 45377, USA. Customers can call the company at 937-765-4210 for inquiries and more information on the revolutionary Loop Level 2 Charging System. They can also visit their website for more system information and instructions. other services.
Media Contact

Company Name
Andrew Casey Electrical Contractors
Contact Name
Andrew Casey
Call
937-765-4210
Address
211 Kenbrook Drive, Suite 5
Town
Vandalia
State
Ohio
Postal code
45377
Country
United States
Website
https://electriciandaytonohio.com/